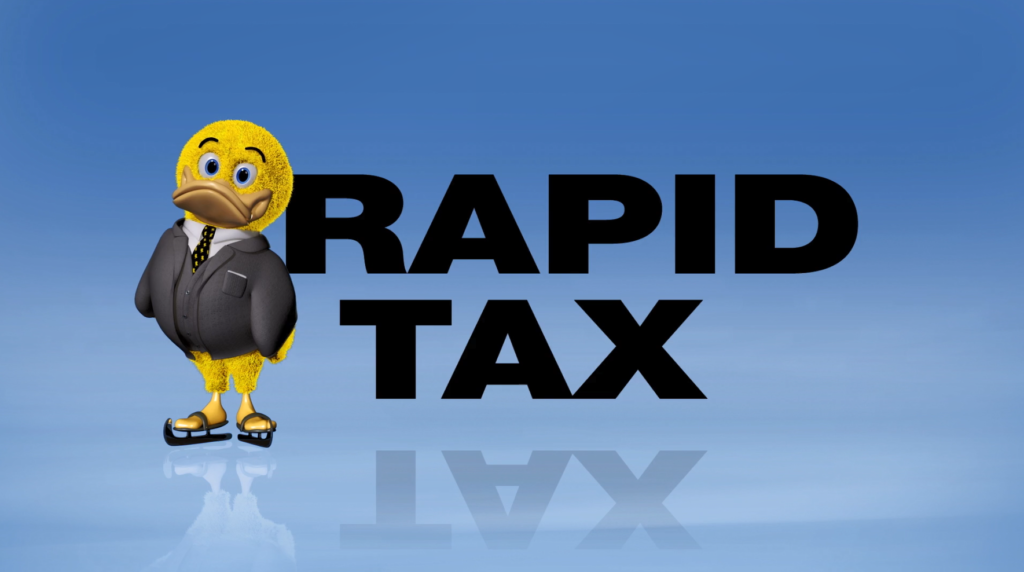 Established in 1990, Rapid Tax has followed one goal: to serve clients in a friendly and professional manner. With exceptional service and experience at a reasonable price, we provide year-round personal assistance for all your individual and business tax needs.
Now you might wonder – how does our skating duck relate to great tax service? It all began in 1990, when Marshall O. Lowery, founder and CEO of Rapid Tax, was looking for a symbol to represent his company. He came across a picture of a duck. He reasoned that when ducks cross a pond, they look calm and peaceful, even though they are paddling like crazy under the surface. At the time, Marshall was also behind the scenes "paddling like crazy" to make it all work. With this insight, the Rapid Tax skating duck icon was born.
As of September 2010, the management and ownership of Rapid Tax was officially passed to Mar & Mar LLC. The Mar & Mar LLC is operated by Markeeyah Lowery and Marshall O. Lowery II, thanks for your continued support as they assume their role as heirs and the new torch bearers.